I need to find a solid theme for this blog, and possibly for another new project that I'll be launching soon. Searching for free SEO-friendly WordPress themes, so I'm putting the resources here in this post for future reference. Mine and yours.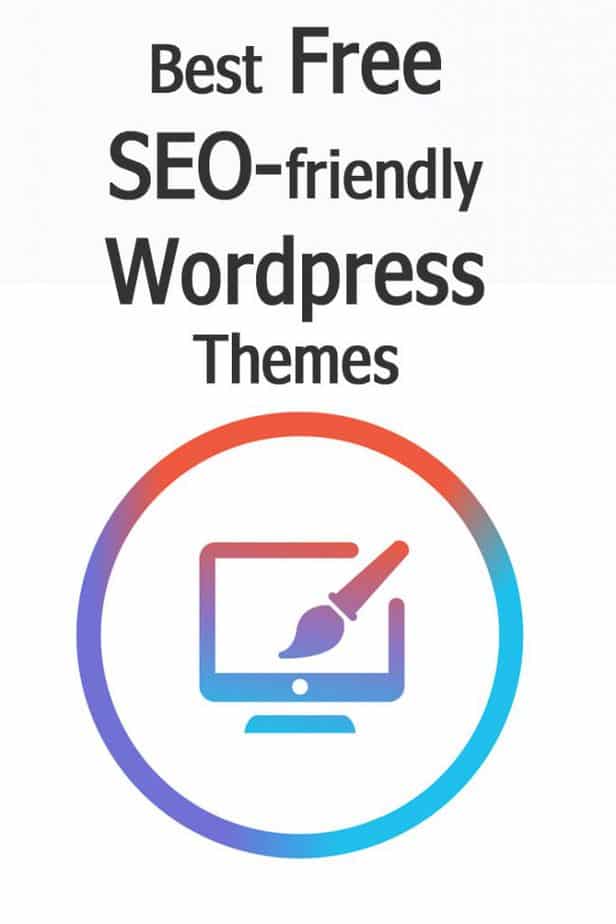 Actually, I don't really SEO
Google is awfully smart and she's only getting smarter. Yes, Google is a She. An omniscient goddess that lives in the binary realm of the global net. Now, you know how the field of artificial intelligence is moving forward in leaps and bounds? A lot of that is actually the work of the G goddess and any AI capabilities that aren't already incorporated in the algorithm, will get there soon. I think most people don't realize just how massive and smart Google is becoming. And Facebook too. But that's a topic for a separate post.
For now, I'm just saying that search engines – i.e. Google – are getting so smart in understanding what people want that we might as well stop calling it Search Engine Optimization. If you want to rank high in search engines, just optimize for people. The search engines will follow.
SEO in 2018 = Make your blog user-friendly.
Yes, there's maybe some very narrow layer where "behind the scenes" optimization can help Google understand just a little bit better what you're talking about. Maybe.
I'm talking about meta titles and alt tags and such. But even that is dying away. As AI's ability to decipher photos improves – alt tags will become redundant too.  My guess is Google is already looking at the photo and not relying on our alt tags. And meta titles? Please. I highly doubt they matter much – if at all.
Silos? Cornerstone content? Only if it makes sense to actual human users and makes it easier to navigate your site. You know, things like having categories and tags that help users find other relevant content on your site.
And yes, good great content. Duh. For humans.
Back to WordPress – the platform itself provides you with everything you need to make your website easy to navigate and user-friendly. Which basically means it's already "SEO'ed".
So, how can a WordPress theme even be "optimized for SEO"?
Here's what I think.
An SEO-friendly template simply avoids screwing up your blog.  A poorly-coded theme can make your site slow to load, or difficult to navigate, creating a bad user experience. Which in turn means you will lose favor with the G goddess. In other words, you could say that the theme is not SEO'ed.
To be optimized for search engines, a WordPress theme needs to retain the attributes that come with WordPress and its default themes. To be SEO-friendly, a WordPress theme should be –
Fast
Responsive and mobile friendly
Avoid too many scripts and extra code (did I mention fast?)
Offer flexible menu structures that you can use to organize your content
The main point with the theme is to not screw things up by slowing down your site or getting so "creative" that users have a hard time figuring out where to find the content they need.
Why the default WordPress Themes aren't ideal
So, why not stick with the default WordPress themes?
Well, first, you can. They're not that bad, really. They have other advantages  – such as ongoing updates and support from the WordPress community.
However, I think they're not user-friendly enough. At least not out of the box. I mainly don't like the way the homepage shows all of your most recent posts one after the other. While it's possible to change the settings and create a customized homepage, it's not an "out of the box" solution.
Also, it is – by definition – generic. Which means every new installation of WordPress is using them. Most of us like to have our site stand out to some extent and that usually means switching to another theme.
By the way, as I'm typing these words, this blog is using the default Twenty Seventeen template. I stopped blogging here for a year and also moved the site to a new server recently. It's still a bit of a mess (sorry about the missing images in some posts!) and I don't mind that too much. Too busy with other projects right now and using Yeys as a place to jot down my thoughts and findings for now.
Like, creating this post to organize my thoughts about SEO-friendly WordPress themes and note the ones that templates I think I might want ot use in the future.
Why a free theme?
I have paid for WordPress in the past and will do so in the future too. Right now, I'm looking for a quick possibly-short-term solution that will be "good enough". Something that gets enough usage to be safe and secure. I don't need the bells and whistles of the more complex themes at this point so free is good enough for me at this point.
List of Free SEO-friendly themes
Finally, the list. Just themes that I'm reading up about that are not "un-SEO-friendly" so I guess can be called SEO-friendly. And that are free to use.
I'm noting these themes because a. they're free and b. they kept coming up in lists of SEO-friendly WordPress themes. So I *hope* that means they deliver a good user experience and are lightweight and fast. They are all responsive and free but I can't guarantee anything else. Actually, I can't guarantee anything except that these are not affiliate links and I don't really care if you end up using any of them. Just sharing my own notes.
1. Tiny Hestia 
Hestia is one of the more known themes. One of those "bells and whistles" highly customizable themes. Tiny Hestia shows up under their free themes page – which is why I'm including it here – but to be honest I'm not 100% it's free. If I get around to testing it, I'll be back here to report. Of if you tried it and know the answer – let me know in comment. Please and thank you.
2. Schema Lite
Even I know the famous Schema theme. I don't think schema tags really caught on but if you're into that, you may be interested in trying this free responsive theme.
I do like the minimalist look of this theme –
4. Stargazer
They say it was built with SEO in mind, so who am I to argue.
5. Hueman
Fast to load and mobile ready? Shut up and don't take my money.
Know of any other SEO-friendly WordPress themes? Let me know in a comment and I'll add them to the list.