Web Publishing Notes – September 2019
Time to review some of my favorite blog posts for the past month. I started this series of posts in January as a "New Year's Commitment" sort of project. Truth be told, I have been super busy during September, as my publishing operation is breaking a new record of published posts: 122 posts! This was no easy feat, involving recruiting 20 new writers and we're hiring a new VA this week too to handle the extra load.
Trust me, I was very tempted to skip this round of web publishing notes in favor of pushing more content to the blogs or even – dare I say it – rest for a while. What's more, Q3 is finally over, so as soon as I'm going to hit publish on this post, I'll start collecting the data for the Q3 revenue report! Very excited about that!
[optin-monster-inline slug="mmngx38czjwrqwaq05ao"]
However, I'm going to push through with this commitment. Not just because I made a public commitment to these roundups but because I actually do think it's important to take the time and review industry blogs to see what's going on. Writing this post forces me to do just that.
However, even though I skimmed dozens of titles and have exactly 17 open tabs with worthwhile posts that need to be read in more depth, I'm not about to include them all. What you'll see here are only the important ones that I think will be helpful for me and my business model moving forward. Hopefully, you'll find them helpful as well.
And as usual, the featured image is one that I took during one of our road trips on the same month. This picture was captured somewhere along the beaches of Vancouver Island, in September 2017.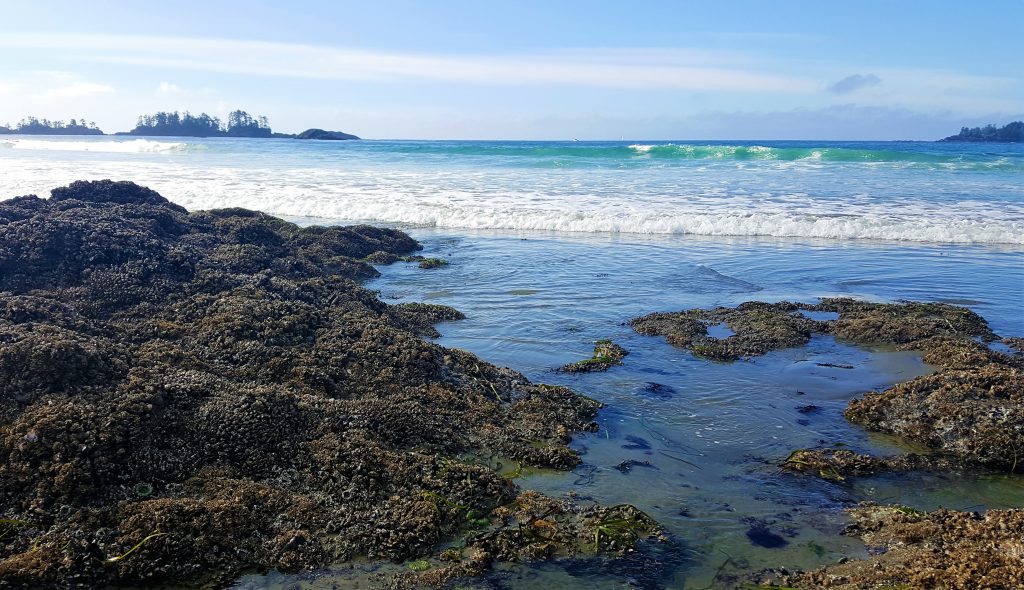 Ok, let's roll out this month's highlights.
The Ideal Length Is For a Title Tag In 2019
Michal Ugor for Authority Hacker
Authority Hacker's team researched 100,000 search results to see what Google actually did with the title tags and how that affected the SERP's. The specific ideal length of the title tag is actually the least interesting bit here for me. It's still around 80 characters, possibly down to around 75. And yes, Google still sometimes overrides that to create their own title for the result, often drawing from the H1 tag.
The real take for me here is the fact that this analysis showed a clear correlation between having a title tag and the longtail traffic. Admittedly, the title meta tag is an element I often skip when publishing and maybe it's time to change that.
Seo Audits Advice
I'm a big fan of site audits. I'm not crazy about the title "SEO Audit". We're getting into a nice routine in our business now with quarterly audits of every site that gets more than 30K monthly pageviews. We (my husband and I) create a detailed report of site traffic by page, checking to see which posts were successful and which were not, looking for patterns that we can use to improve the site with.
I'm going to blog about that process in the future but I figured these two posts might be helpful to anyone who's not doing any audits at this point.
Why You Should Do This Helpful SEO Audit Once a Year
Amanda DiSilvestro for Content Marketing Institute
What is an SEO Audit and Why Does Your Blog Need It?
Christopher Jan Benitez for BlogginPro.com
Both posts are very detailed and offer hands-on suggestions for conducting a site audit. I'm including them here because I want to get back to them when it's time for our next site audit and see which elements we need to incorporate into ur own process.
10 Link Building Lies You Must Ignore
David Farkas for Moz.com
I do very little link building. I used to say I do zero link building but I have dabbled ever so slightly in the dark arts lately, so I can no longer say "zero". I didn't do anything but some basic outreach mind you, to the extent of spending 3 hours of my VA's time. Still, that's more than zero.
But other than that, I don't do any link building. Overall, my strategy is that of creating quality content and waiting gradually for people to link to this content. It does happen and I can certainly see the sites' link profiles gradually improve over time. Completely hands-off. David Farkas thinks this is a lie and can't happen, so this post made for a nice smug reading experience ;).
I'm still including it because it's good to read what link builders are thinking and doing. I do think it's a viable strategy for site success.
A very detailed niche site money report
Spencer Haws at NichePursuits.com
Like most people, I just love comparing notes. Nothing is better than a super detailed analysis of costs and revenue. Except maybe when you can also take a look at the site. Which is exactly the case here. It's encouraging to see a very similar growth curve to what I was seeing with my automotive niche site.
That's it for this month's round.
I'm sure there are a ton of great posts out there that are worth including. If you know of any really good ones pertaining to content niche site building, drop me a line in the comments!