Why Every Blogger Should Be Thinking About Retirement
As bloggers, we're set up for a short and sweet career that could easily lead to early retirement. To get there still requires sound financial planning.
I recently spent time investigating investment options. Or rather, learning about investing and more specifically real estate investing. I said I will be blogging about that as well, so here goes! This post won't be about real estate investing per se. I want to set out the general framework and explain why we even invest. I think younger bloggers can benefit from these guidelines.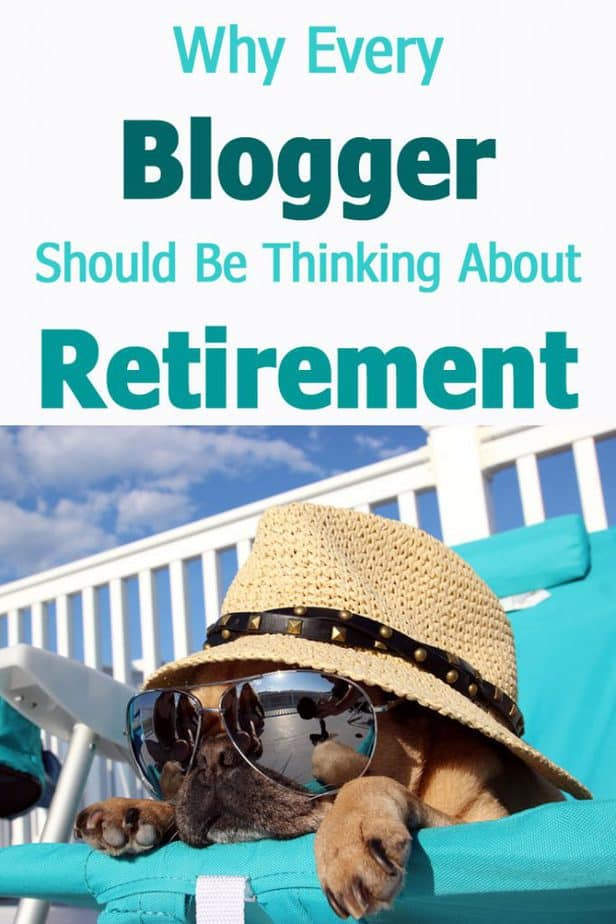 Thinking Ahead – What's Your Financial Plan?
If you're a blogger who reads blogs about blogging (tongue twister!) I assume you're in this to generate a solid stream of revenue. But what's your long-term plan? Do you want to reach a certain level of revenue and then just stick to that for a couple of years? Five years? A decade? Forever?
Making money by publishing content online is fun. I've been running my own online business for almost 20 years now. Blogging, or web publishing as we used to call it back at the day, is a fun way to make a living. You're your own boss, working from home in casual wear and on your own terms. It's easy to forget that this is actually a kind of a job. Yes, it's your own business and you're self-employed but in the end you are trading in time for money. If you were to stop right now – by choice or not – your revenue stream will dwindle and eventually disappear.
It may feel like blogging can continue forever, but if you're counting on anything that requires your time to pay your bills, you have to start thinking about your exit plan. In other words, about your retirement.
What's a retired blogger?
Why should you ever quit blogging?
I'm not saying you should. I honestly don't plan to do that myself either. I'll be more than happy to keep blogging to the grave. And may that day be in many many happy and fulfilled decades of blogging to come!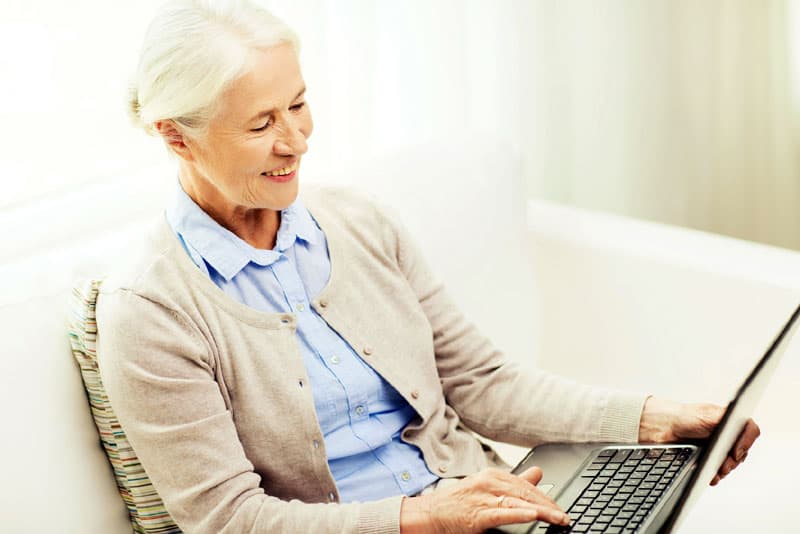 I'll be happy to keep blogging as a centenarian! Arthritis and cataract providing, of course.
I just prefer not to have to. I want to get to the point where I only work if I absolutely want to.
For this to happen, I need to get someone – or something – else to work for me. That something is going to be my money. I want my money to work hard enough for me so I can choose whether or not I work too.
Your money can work for you and eventually instead of you
Money begets more money. It used to be simple interest rates and these days it's investments. You don't have to be a financial wiz to reach a constant average annual growth of 5%. A simple long-term investment in US index funds should achieve that.
Annual returns that get re-invested mean you can achieve exponential growth. The money you invest today is going to be worth a whole lot more in a couple of decades. As you keep adding to your stash every year, your money can eventually make more money than you do by work!
Once saved and invested, your money begins to work. The earlier you start, the more years your money gets to work for you. It becomes exponential growth as you re-invest your money's "salary" back into your savings so that the new money can start generating money too.
Many financial bloggers have written about this, so I won't bore you with the numbers. This post by Mr. Money Mustache provides you with a simple outline of what exponential money growth looks like.
Start early!
You know how they say it's never too early to start planning for your retirement? I used to think that's a very boring topic. When you're in your twenties, the last thing you want to think about is yourself at the age of 65. The very concept simply does not compute.
If you're a blogger, you're perfectly positioned for early retirement. Why? Because you are a self-employed entrepreneur. You can work hard now, save and invest and if you do that the right way, there is no reason for you not to reach financial independence at the age of 40. At the very least, you'll be able to go into semi-retirement. That means you'll still generate some income but a "part time" gig should be enough.
Are we there yet?
For my own family, I'd say my partner and I are semi-retired. He is 46 years old and I'm 44. We both still work but we do that in a "Mr. Mustache" kind of way, having left the rat race many moons ago.
We are both self-employed and do what we want to do. We travel. A lot. And we raise our family and enjoy working just as many hours as we choose to. It can be 60 hours one week or it can be five months of zero work, on a long road trip.
In many ways, we have already retired. In other ways, we have not. Making this a semi-retirement phase.
Our egg nest is working and generating more money for us every year. That sum is still not large enough for us to quit working and still enjoy the lifestyle we want to have. We could stop working right now and manage on what we have but that would mean switching to a very frugal lifestyle, including very little traveling. Since we both enjoy what we do anyway and we live a semi-retired lifestyle, we see no reason to stop working at this point.
So, what's this about the real estate investment? It's something we're looking into these days, as a way to diversify our investments. And that's a topic for an entirely separate blog post, so stay tuned!
How about you?
Do you have a plan set for early retirement or have you not thought about this just yet? Or maybe you're on your way there already?
I'd love to hear more in the comments!