The one key to generating traffic that nobody talks about
Don't give up on blogging too soon. Whatever you do, you have to reach a critical mass of quality content before you can start seeing results.
New to blogging? Been doing this for two months now and still nothing? Only a trickle of traffic coming in?
Hardly surprising. Most bloggers give up during the first few months of blogging because they're not seeing results, so you're not alone if you feel like throwing in the towel.
Don't give up just yet. There's one thing that your blog is missing: The right amount of content. The good news is that as you keep blogging, things should improve significantly!
Let's say you wrote a really good blog post. It's engaging and fun to read. It's relevant to your audience. It's well-SEO'ed for your keywords. You promoted your post on Twitter, Facebook and Pinterest.
Let's say you've been doing that twice a week. Religiously.
Two months after you start your blog, you have a total of 16-18 excellent blog posts.
That's simply is not enough.
How much content do you need?
As much as possible, obviously. The number depends on your niche and what the competition is like.
I have one website which gets millions of pageviews a month. It has 293,000 pages indexed in Google. A smaller website (a blog, this time) gets 15K pageviews a month. It has 5,220 pages indexed in Google.
This blog you're reading right now – Yeys.com – is a new blog. It has 888 pageviews a month. Which makes sense, considering Google only indexed 41 pages here.
See the pattern?
Your traffic is directly related to the number of pages available for consumption on your site. In more ways than one, as I'm about to show you.
Casting your fishing lines
Let's say you're going fishing. You get your hook and cast your line in the water. Hey, you may even catch a fish!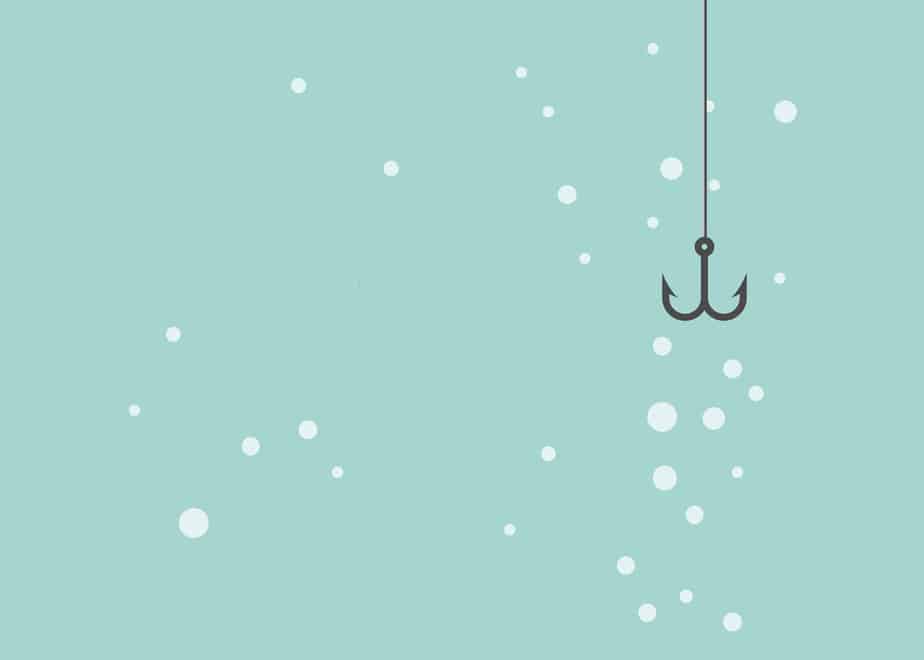 If all you want to get out of fishing is some peace and quiet by the lake, good for you!
Our metaphoric fish here are the users – or web traffic. The hook is your web page, most likely a blog post. You may catch a few people with it everyday, but probably not enough to feed you with sufficient revenue.
Now, if you were to throw in seven more hooks, your chances of catching fish are so much higher!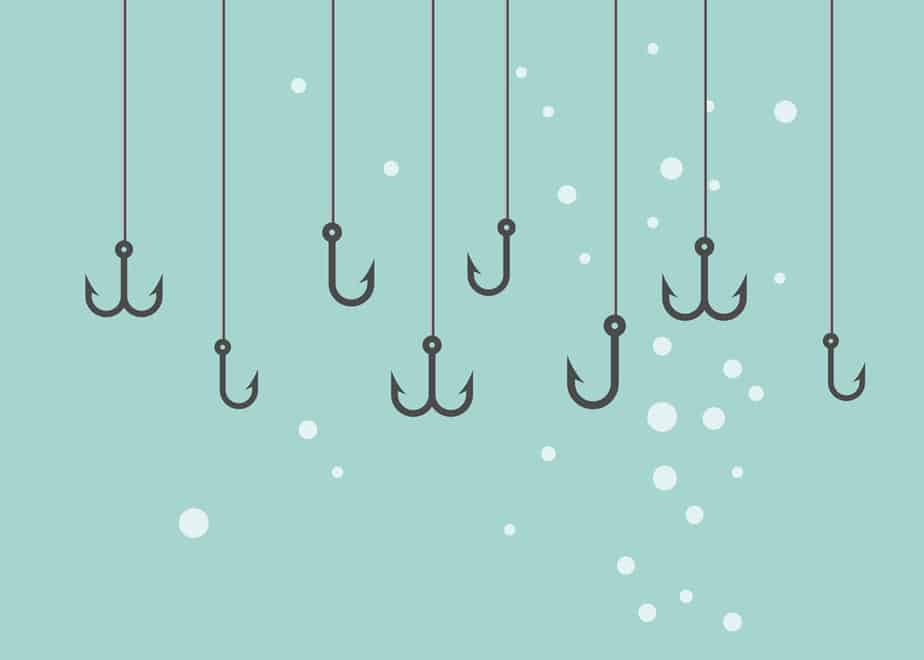 The more hooks you have in the water, the better your odds for catching fish! Lots of fish!

How does having more posts increase your traffic?
In more ways than one!
1. It increases your odds of hitting the jackpot.
Just like with a roulette, the more chips you have on the table, the better your odds of winning.
In our case the jackpot is a ranking high for a desirable key phrase. Another possible jackpot is having one of your posts go insanely viral.
No matter how well you research for keywords, you can never know which way the Google gods will play the search results. After all, a lot of it depends on the competition and you don't really know how many backlinks they generate for their competing post.
With social media, unless you're already an established blogger with a large following, you're going to need some (a lot!) of luck for your post to go viral. That's just basic epidemiology. 
The most posts you have – the better your chances of hitting one of these jackpots. Each one of your hooks has a chance of X to win you one of the jackpots. As you cast more lines into the water, those odds add up and you have an overall better chance of catching a big fish.
2. You have more to offer visitors, so they stick around and generate more pageviews.
We all want our blogs to be sticky, right? Quality content is like super glue. Entice your visitor with more on-topic content and they're likely to stay and read that as well.
Of course, you should present that sticky content in strategic places. Related-posts plugins are a good way for keeping visitors glued to your blog. Placing "ads" for your best posts in the sidebar is another. Just linking to other posts from within your post is great too. The point is you have to have something of value to link to.
3. It turns you into an authority site.
Visitors will see a post on your blog then move on to read something else. A couple of days later, searching for something else in your niche, they come across another one of your posts. And then a third. Hey, you're all over the place!
This has an accumulative effect. They realize you're an authority in the field and will be more likely to bookmark your site, sign up for your mailing list or spread the news about your site.
Reaching "Critical Mass"
Every blog and website has a "critical mass" point. Once you reach that point, you begin to feel the accumulative effect of becoming an authority site.
At that point, people will be far more likely to follow you. These followers will then be more likely to share your content and link to it. See where this is going? Your traffic begins to perpetuate more traffic.
In my opinion – and I don't have any research to back this on, only my 18 years of experience – Google picks up on these signals. I'm not sure how they factor into the algorithm and I don't think it's something you can manipulate. It does mean that on top of everything else, you stand a better chance at ranking high in the search results.
So, should you just create more posts?
Should you perhaps increase your posting rate to 14 new posts a week instead of 2? Well, yes and no.
Don't start spamming people (or search engines) with trash posts just to crank out new content on your site more quickly. More hooks is important but just like in fishing, you should invest in quality ones. And not all hooks are made the same.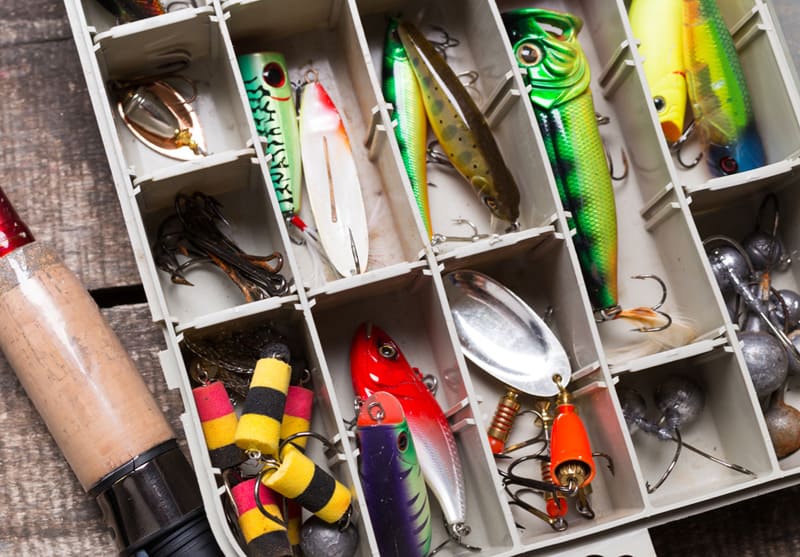 What constitutes quality content changes according to your niche and audience. Whatever that elusive component may be – stick to it. Don't lower your standards just so you can publish more often.
And just like with hooks, offer some variation. Don't stick to the same kind of posts at all times. Some posts can be lists, others can be stories, and then some may be quizzes or photo posts.
Don't give up!
I like to read success stories by other bloggers. Most of them say that there have been blogging for months on end before they started generating a significant amount of revenue. Many mention how close they were to giving up.
In my exprience, it takes a solo web publisher or blogger an average of 1-2 years before they get to a semi-decent level of income. Sure, if you invest in buying content and hiring people to promote your blog or if you're very lucky, you can reach that point sooner. For most of us, a year makes more sense. Possibly two.
It's taken me three years before I made enough money for it to be considered a respectable "salary". My mother-in-law kept suggesting that I give up this "Internet nonesense" and become a school teacher. Fortunately, her son backed me up and provided for both of us (and a couple of babies later on) while I was shoveling more plutonium into my web publishing engine. Once I reached critical mass, I never looked back.
Do not despair. If you enjoy blogging as much as I do, stick to it. Your own critical mass point may come sooner than mine, or it may come later, but it will come. Just keep on producing quality posts and doing everything you can to have the best blog you possibly can.
So, how about you?
Where are you in your journey? Have you reached critical mass, or not yet? Leave me a comment to let me know. And if you found this post encouraging (I hope you did!) help me push towards the critical mass for this blog and share it around! Thanks!