Should you allow blog comments? [And quick status report on our sites]
Should you allow blog comments on your blog? Here's a discussion of the pros and cons and how we handle commenting on our sites. (And also a quick update on our traffic and revenue over the last few weeks!)
Comments on blog posts can offer a way to engage your audience and connect with them. Depending on the blog, they can also be a minefield of spam and negativity. Or they can just become a pain to have to deal with.
Many bloggers end up disabling commenting on WordPress altogether, just to avoid the hassle. I rarely do that. We allow comments on all of our sites and even encourage people to leave them. Let me go through the pros and cons of allowing comments on blogs, and show you how we manage comments in a way that allows the sites to benefit from them.
For those of you who like to follow our revenue reports, I included a short update at the end of this post. It's not as detailed as the monthly reports I used to write, but I wanted to touch base and let you know how we're doing.
Comments on Personal Blogs
I love getting comments on Yeys.com. They allow me to connect with readers. They (you!) are usually aspiring or established web publishers with interesting feedback and questions. I learn from these comments, and I'm happy to share what I know with others. In fact, I see the comments section on Yeys as a platform for creating a community. Over time, I get to know regular commenters which just feels nice.
Yeys is a special blog in that respect. The only other blog where I get a similar sense of connection with readers is our travel blog. I used to do a lot of the writing there, so many posts reflect our personal experience traveling as a family. People often comment about specific things that we did and there's a sense of "travelers bonding" that I really like.
But not all sites are personal blogs. The other websites in our portfolio are content sites that happen to be using WordPress as a publishing platform. They are SEO-geared and follow the usual formula –
Find Google queries that you can compete over
Create effective content that helps people
If we were to compete over a search term such as "does onion help in hair growth" there wouldn't be any personal aspects to that blog post. Thankfully, I have no personal experience with pouring onion juice over my head.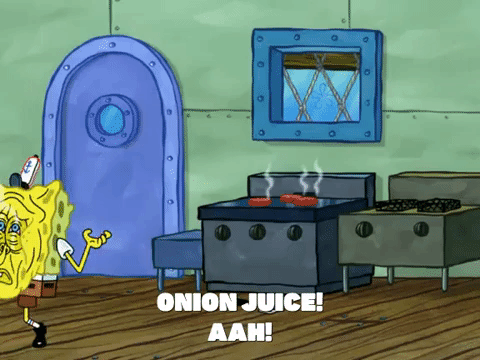 Moreover, I no longer write for any of these sites. We outsource content production to writers and ask them to limit sharing personal experience and focus on well-researched information.
A personal blog vs. a content website
We are talking about two types of sites here, even if both utilize WordPress.
I consider Yeys and our travel blog to be personal blogs. That doesn't necessarily mean that the topics are of a personal nature. While I mention things that happen in my life, the focus is still informational. However, the blogs are personal in the sense that there is "a person" behind the site. When you can identify the text with an actual person, the opportunity to respond by commenting just makes more sense.
But what about the non-personal content sites?
There are pros and cons to allowing comments in content sites as well. Let's take a closer look at them and I'll try and show you why at this point, we prefer to allow comments on these non-personal blogs, and what settings we use.
The pros of allowing blog comments
As mentioned above, we allow commenting on blog posts. Here are the advantages of doing that. Again, the following pros and cons relate to content sites, and not personal blogs.
Fresh content
Whenever a user leaves a comment, the page gets updated with a fresh piece of relevant text. When Google crawls the page, it will find מק' content there. Fresh, authentic, on-topic content, absolutely for free, and we didn't have to do anything to generate it, other than approve the comment.
Engagement Signals
I suspect Google can tell the difference between comments and the actual post. It's entirely possible that the algorithm devalues the text within comments because it's UGC (User Generated Content). I have yet to see blog comments come up as the snippet in the SERP's.
Even so, I suspect that Google places some value on comments as engagement signals. Whenever you see a forum or Quora page show up in the search results, take a look and you'll see the thread is probably fairly rich in replies. Or both. In other words, Google pays attention to just how much people interact with the page. In a blog post, counting comments could be a good indicator.
I can say that our top pages usually have comments on them. Does that mean they rank better thanks to having comments? Not necessarily. In fact, this is a classic case of "correlation does not imply causation". There's a good chance that the comments are there because the pages get a lot of traffic, and not the other way around. However, if engagement signals do play a part in ranking, then blog comments could help.
Improving our content
Readers often comment to let us know that we were wrong about something. That works well for me. We don't actively fact-check the content submitted by our writers, so when readers do that for us, that's great.
I'm happy to say that we don't get a lot of corrections. When we do, it often takes just a few minutes to handle that and fix the error. We strive to offer helpful content, so it's great when people help us improve our posts.
Ideas for new posts
Comments often include questions that you can, later on, develop into entire posts. When there's a good post idea in a comment, I can just place it in my list of post ideas and look into it later when I'm working on new topics.
The cons of allowing blog comments
Comments aren't always positive contributions. Let's talk about the less-pleasant side of dealing with them.
Spam
Comment spam can be tricky. A good spam plugin can stop 99% of comment spam but then there's the more sophisticated comment spam, where someone tries to promote their site by leaving you a semi-useful comment with a link going back to their site.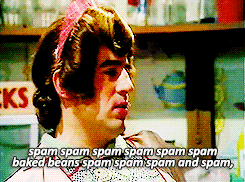 The links in WordPress comments are nofollow, so I don't think you can get penalized for approving these, but it's still mildly annoying.
I should clarify that I'm perfectly ok with people filling in their website in the appropriate box when they comment here on Yeys. When you're writing to the blogger, as a person, I think it's fair and polite to showcase your site. Your site is your online calling card.
My beef is with people who seek out other blogs in the niche, just to create some sort of a backlink (albeit a nofollow link). Their comments tend not to be genuine and it shows. What we do in these cases is this:
If the comment is on-topic, specific to the post, and helps make the page "richer" in content, we delete the URL and approve the comment.
If the comment is generic and not related to the topic, we delete it as spam.
Dealing with negative comments
Not everyone plays nice. We occasionally get a nasty comment on a blog. With most blogs, this is actually fairly rare. Depending on just how nasty they got, we may delete the comment. However, if they brought up a good point, we will try to amend things and correct the post.
Time spent on manually approving comments
We do manually approve comments. I'll get into our guidelines for approving comments in a minute, but for now, just wanted to mention as a drawback for allowing comments on your blog. If you want to moderate comments by manually approving some of them, it can get time-consuming.
Manually approving comments vs. a Free-For-All approach
I like to keep comment sections moderated. That means that comments need to be manually approved before they show up on the blog, at least is that is the first comment by that user. If the user already has one approved comment, we're ok with the comment showing up, as long as it doesn't include any links. One link or more triggers manual approval.
This is what our discussion settings in WordPress typically look like –

You could also just approve all comments that don't include links. Anything with a link will be regarded as spam, and the rest will go through. That means some self-promoting comments will go through with their websites mentioned but those will be nofollow links.
If you don't feel like linking out to any site from the comments, you can adjust your WordPress template and get rid of the website box altogether. That should keep promoters and spammers at bay while allowing everyone else to post. We actually did that with a site that was getting an unacceptable amount of self-promotional comments.
If you're worried about language, you can create a list of "bad words" that trigger manual approval –

That's a good feature to use if you're don't want to bother with approving comments. You can keep foul language off your website while publishing other comments.
We prefer to moderate all comments by new users because that allows us to catch issues early on. If the comment suggests that something needs to be fixed, we can fix that and then publish the comment and follow up with a response.
Which brings me to the next question.
Should you respond to comments
I try to respond to all comments on Yeys. Not only is it common courtesy, but I hope it helps encourage people to comment more.
As for our other blogs, the "non-personal" ones, we only respond to questions directed at the site itself. General comments are just approved and left there as additional content on the page.
Getting practical: How we manage WordPress comments
With a portfolio of 14 websites, there's no way for me to handle comments on my own. Instead, our VAs handle comments. They have a weekly task for each blog that includes the following –
Check all comments that were submitted that week (whether the system held them for moderation or not).
Approve comments that have no issues.
If a comment seems self-promoting –

If the comment itself is on-topic and helpful, delete the link from the comment and approve it.
If the comment is generic and not helpful, delete as spam.

If a comment raises an issue about the post –

If it's an easy fix (such as a typo), fix it. Then approve the comment, thank the commenter and say that it's been fixed.
If you can't fix it, grab a screenshot and create a comment in the Clickup task, and @ mention Anne.

If there's anything you're not sure how to handle, grab a screenshot and create a comment in the Clickup task, and @ mention Anne.
This means 95% of issues get handled without my involvement, but I go get notified when there's an issue with a comment on one of our sites.
And that's what I have to share about whether or not to allow blog comments. And now, a quick update on our business.
Quick traffic and revenue update
It's been six weeks since I published our last detailed traffic and revenue report here and announced that the reports will no longer be coming on a monthly basis. Several people have reached out to me saying they miss the reports, but I'm happy to say that everyone was very understanding.
I'm going to try and provide occasional updates at the end of posts like this one and I'm also planning a big update in early 2021, summarizing the year 2020 (just for our business! Summarizing 2020 for the entire world is someone else's headache, and quite a severe migraine in this case).
So, what's been happening in the past six weeks?
We keep expanding our little empire. At a total of 14 websites now, having launched four new blogs in September, we now aim at producing 350-400 posts per month. We added another full-time VA, and are in the process of adding one more. That would mean a team of six VA's in total.
You can read more here on how we manage our workflow via Clickup here. The machine is humming along quite nicely at this point. Traffic has been increasing as expected. A lot of the content goes into new sites, so we are not growing as fast as 350 posts per month would make you think we should grow. Also, some of our mature sites are seasonal, so traffic growth is limited. Still, we managed to make about $2,500 more in revenue during October, compared to September, bringing us right across the $30,000 point! We invested most of the money right back into creating more content, so we're not super-rich (yet!) but we're not losing money either.
November is slower than we expected, so far. The US elections were costing us quite a lot of traffic and revenue, and that vote counting went on forever… I kept rooting for them to wrap it up and announce the results – every day was costing us money! Still, I'm happy to say traffic is bouncing up nicely over the last few days, and revenue follows. I'm hoping that Black Friday ad rates will make up for the money lost during the elections week and that we'll reach our target of $32,000 in revenue for November.
That's it for this update!
As always, if you have any feedback or questions, just leave me a comment. I love getting blog comments (and now you know why!)