How to hire writers for niche sites [Step-by-Step Description of My Method]
I currently work with almost 20 freelance writers, producing about 100 posts per months across my content sites. I've already shared my workflow here, including how I get the kind of content I need for my sites. In this post, I'm going to share how I recruit new writers to the team – including all of my ad and email templates.
In a nutshell, once a quarter I publish an ad looking for writers, collecting applications via a Google Form. Along with my team (VA and editor), we test all relevant applicants and then bring the ones who are good enough into the regular team.
Sounds easy? It really isn't.
To be honest, it can be quite a tedious process. However, so far, this proves to be the best way for me to get high-quality content at the best possible price. And I've managed to create a workflow for this process which involves mostly my Chief VA and editor, so I essentially outsource the majority of this process.
Let's hop into the step-by-step description of the system. Keep reading for pros and cons, and caveats too – I'll share all of those later in the post.
Step 1: Casting Call
The first step in this process is to publish an ad, inviting writers to apply for the position.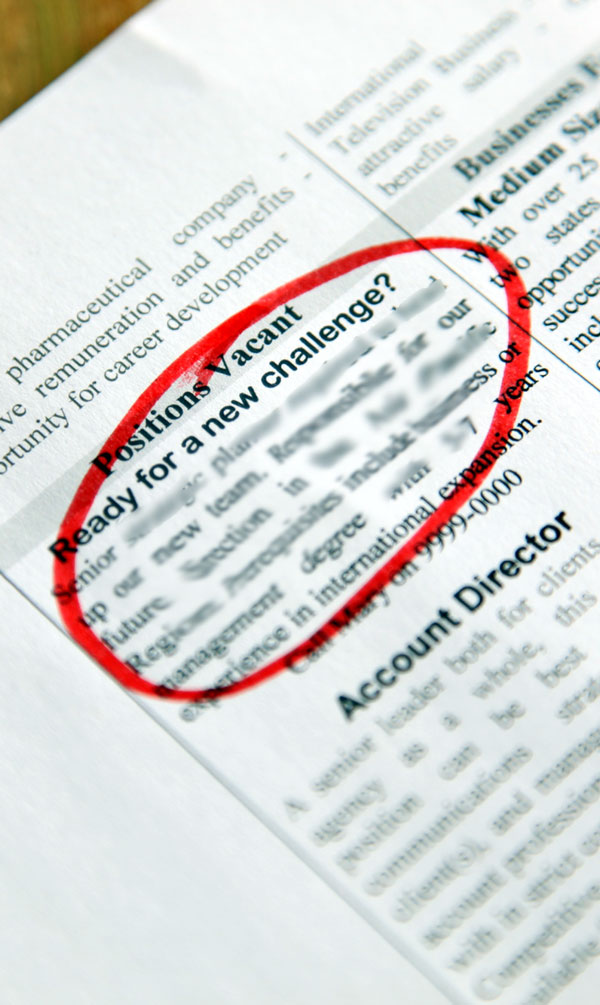 In the past, I've used Upwork for these "casting calls". I no longer do that, mostly because once you find a writer through Upwork, they often expect you to keep working with them via Upwork. I can see the appeal for the writer – it's a safer way to get paid, plus, assuming their good, they build up their reputation with positive reviews.
For my needs, Upwork is a no go. For several reasons –
You have to pay more per post (they need their commission, after all)
Too many "reviews and feedback" hoops to jump with once the order is done. I don't have the time to provide feedback for each and every post.
I need the writers to work with my directly on Clickup, picking up writing tasks and using our workflow. You can read more about it here. They also need to submit the posts directly into WordPress – not as an attachment in Upwork.
While I have had writers move from Upwork into my system in the past, it's a bit too cumbersome to ask them to do so. Again, I can see why good Upwork writers prefer to stay on that platform. I respect that – I just can't work with that.
Instead, I'm currently using the ProBlogger Job board. The cost of a listing is $70 and it runs for a month. I may try other boards in the future, as long as they are just that: job boards where I can post my ad.
What the ad says
Here's what my last listing said –
Subject: Ongoing freelance writing gig – gardening, automotive and home decor
We're looking for freelance writers who can contribute 2-3 articles per week on a regular basis. Payment is 3 cents per word, via Paypal.
Applicants must be –
Native speakers of American English.

Based in the US.

Familiar with posting in WordPress (classic editor).
Bonus points for some experience and/or significant interest in one of these fields –
Automotive/Vehicles

Interior design/home decor.

Gardening.
Writing for us, you will need to follow specific templates that we will provide. This is not SEO-type content. All posts must be well-researched and useful for your reader.
Writers will be provided with training in the required writing formats. We expect you to learn quickly and produce posts which require very little editing.
You don't have to have tons of experience in writing to apply. New writers who are willing to learn are welcome to apply as well. 
PLEASE DO NOT APPLY if you're not a native speaker of American English.
All I added to this was a link to a form, where they can apply.
The Application Form
I created the application form on Google docs, which is free to use. I can't link to the form because it's currently closed and not accepting responses. Here's what the form looked like –
Please answer the following questions to apply for the position of a freelance writer for our team.
Only apply if you're a native speaker of American English and meet the other criteria specified in the job description.
We apologize in advance if you don't hear back from us. Due to the high volume of applicants, we can only get back to writers whom we feel may be a good fit. Hopefully, we'll get back to you within a few days of submission. In case it doesn't work out, thank you in advance for taking the time to apply.
Name

Email

Who are you? Tell us a little bit about yourself.

Where do you live? Where are you originally from?

Assume 2,000 words per task, including thorough research. How many writing tasks can you take on per week in the coming six months? (A range is fine, 1-2, 3-4, etc)

What kind of writing experience do you have? (It's ok if you have no experience with paid writing)

Do you have any experience with WordPress? Describe that, please.

Do you have any experience with the niches of vehicles, gardening or interior design? Please tell us more about it.
All questions are marked as "required", so applicants can't submit the form without answering all of them.
Step 2: Initial Filtering
Once the ad is out there, applications start pouring in. I've had two of these rounds so far and got around 100 applications with each one before closing the ad. It's time to start filtering out the best candidates.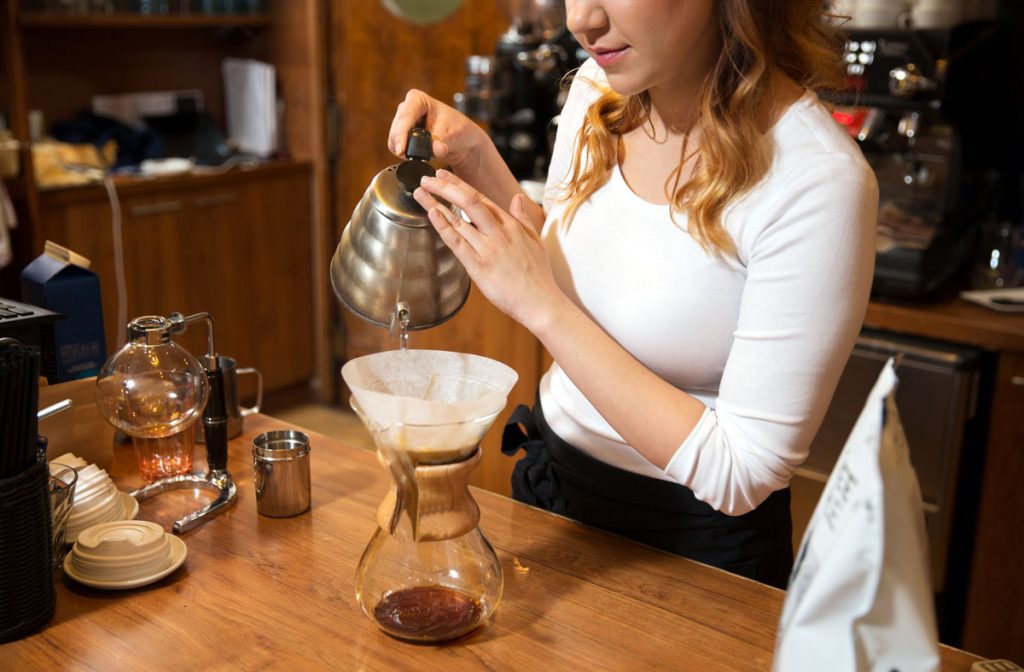 Google Forms provides you with two ways to view the applications –
Browsing through them, one by one.
Seeing all applications in a single spreadsheet which keeps getting updates from the form.
We use the spreadsheet only, adding a few columns to that spreadsheet for our own input. More on that in a bit.
The Rejects
The initial filtering is done by my VA. We add a column for his opinion in the spreadsheet and he goes over all new applications, weeding out those who are an obvious no-go.
As you may have noticed, I keep repeating in the ad and the form that people who are not native speakers of American English need not apply. Well, even so, about a quarter of applicants openly declare themselves to be from other countries. And I'm not talking about American ex-pats temporarily residing in another country either – that's why we also ask where they are originally from.
Next, some applicants are just spamming every ad out there. Their replies are clearly canned and don't even address the questions. These are rejected right away.
For both of the above, my VA adds a comment and then hides that row.
The decent applicants
For the others, he reads the application form and provides me with his feedback in the allocated column. It may go something like "Seems good", or be more specific with "Good experience in gardening but grammar issues with writing" etc. He then colors the cell with either green (for applicants that he likes) or yellow (for those he has reservations regarding).
Next, I go over these myself. We're almost always in agreement, but sometimes I may think differently. We add a column for my input as well. An applicant needs to get the green light from me in order to make it to the next phase and get a test task. We try to address new applicants on a daily basis, pushing the good ones forward in the funnel.
Step 3: Assigning test tasks
Once we decide an applicant has potential, it's time to try them out. We do this by assigning them with a paid test. Essentially, they are asked to write a post for the sites – and they get full payment for that. The only difference is that they do not get access to the blog and submit the post as a text document.
First, my VA contacts them with the first email, telling them more about the job. We do this to make sure they are in fact interested in joining for the long term. I want them to understand that there will be a learning curve, as we use our own tools and writing formats. This isn't a gig for fly-by-night writers who just want to dump 1000 words and move on.
Also, it's a good way to just weed out people who don't check their emails before marking one of our posts to them.  This is what that initial email looks like –
Thank you for reaching out and applying for the freelance writing position. My name is — and I'm writing on behalf of –company name–. 
First, let me tell you a little bit about the position. –company name– runs a small network of sites and blogs providing readers with quality information on a variety of topics. We have a team of content writers, all of them freelancers. They almost always ghostwrite the content, with no attribution. 
We have a system in place where writers have access to all available writing tasks in their niches. They can choose a task to work on whenever they're available and are paid via Paypal at the rate of 3 cents per word.
Writers are expected to follow post formats which we provide. Some formats require writers to add links to Amazon or embed from YouTube or Instagram. We provide tools for that and train the writers on using them. The posts need to be entered into WordPress and be properly formatted.
We shortlisted your application, so if you're interested in taking a paid test, I'll send you a topic, along with the post format applicable to that type of post. Please make sure you are actually available to do this now.
We'll be paying for the test posts – at the same rate of 3 cents per word. All content must be 100% original – we won't pay for content that is found to be plagiarized. To clarify – the test post as well as any others you may be writing for us in the future will become copyrighted to –company name–. You will not be able to use it anywhere else or re-publish it in print or online. By taking on a test task, you agree to this condition. Posts are ghostwritten – your name will not appear on the blogs.
Let me know if you'd like to take on a test post. 
Allocating the tasks
As a preliminary phase, we prepare a list of possible test topics for applicants. These are topics from our content plans for various sites, which means two things –
The test is as real as it can get (they're actually writing for the blogs)
We create content for the blogs while recruiting applicants. Nothing goes to waste.
As with all of our posts, each topic "lives in" a task within our Clickup spaces. While recruiting, we have a dedicated space where all available test topics are placed, along with the instructions for the writer.
Task allocation is tracked in two places at once. We have a column in the spreadsheet where we record which topic was assigned to that applicant (along with the date). In addition to that, we keep track of task allocation within Clickup, mentioning in a comment in the task who got the task including their ID in the spreadsheet. This helps make sure no task gets lost.
Once an applicant replies to the welcome email and says they are willing to take on a task, my VA assigns one of the test tasks for them and sends them this email –
Hello [name],
Great to hear back and I'm glad that you decided to take on a test post. 
Your topic is – [Topic Title]
The blog you're writing for is – [Blog name]
[Text from task description goes here]
Please submit the post as a Google Doc link (don't forget to adjust the sharing properties!)
You can take up to three days to submit. If you need an extension, please let us know. Don't forget to include your Paypal address along with your submission. We will be paying 3 cents per word for the text (not counting the title) via Paypal, within two business days of submission date but it could take longer for us to assess your post and get back to you with an answer.
If you have any questions, don't hesitate to get in touch at any point.
Good luck!
Step 4: Assessing test posts
As the test posts come in, our Chief VA enters them into WordPress. He then documents the date and the number of words submitted in the task and moves it over to the payment phase. I step in and make the payment. I don't even look at the post at that point. I just pay them 3 cents per word, per the word count. Yes, many writers offer to make revisions when they submit, but I don't have time to deal with that.
My VA doesn't edit anything but he does provide his initial feedback regarding post quality in the Clickup task. Next, we assign the task to our editor. She's in charge of carrying out a more detailed assessment and applying corrections as may be necessary.
No first post is expected to be perfect but it's usually easy to see where this is going. We look at the following parameters –
Did the writer follow the instructions and adhere to the format?
Was the answer well-researched and informative?
Is the writing style good enough?
Some writers are awesome. The nail it right away with a well-researched and well-written answer that follows the exact format we asked for. Others not so much. Some things can be corrected. If the format was generally followed but the post missing some small things, we can work with the writer and try to improve on that. However, poor writing skills are difficult to correct.
Fortunately, we can usually tell by the application form when someone is simply a lousy writer or doesn't know how to follow simple instructions, so 9 out of 10 posts are usually good enough to work with. Anything that's totally horrendous, we just chuck it down to costs and get the topic back into the production cycle for another go.
Once the editor edits the text, she moves the Clickup task to me, along with her overall impression with the writer. She tries to be specific, explaining what kind of corrections were needed. I then go into the post myself and look at the WordPress revisions to see what I think of the quality too.
Step 5: Yay or Nay – and boarding the right writers
At this point, the task is in my hands for the final decision: Do we want to keep working with this writer?
With feedback from two people, as well as my own, I make the call – one way or the other.
Handling the rejections
I try to be nice about it all and send all rejectees this email –
Dear [Name],
Thank you for taking the time to submit a sample post. Due to the high volume of applications, at this time we cannot offer you a long-term position in our team of freelance writers. 
Sincerely,
Short and not-too-sweet. I see no point in investing time in providing them with more feedback. I don't think they expect it either.
Boarding the new writers
The other applicants are invited to join our team. I usually start by giving them access to one blog. That includes a writer-level account in WordPress, as well as access to the appropriate Clickup space.
They get a welcome email, which provides them with the passwords and logins. I include a link to a video tutorial that we have about our workflow and encourage them to spend some time reviewing all of our writer guides, and then take on their first writing task.
That's it! From there on, we expect them to start writing at least 2 articles per week.
Do I give applicants a second chance?
No, I don't. I assume that every writer puts in their best effort into the test post. After all, this is a test. If the result was sub-par, there's no reason to assume a second test post will be any better.
How many writers to recruit?
At this point, I aim at recruiting as many writers as I can. Experience has taught me that about 20% of them leave in the first three months. Some of their own accord and a few because we weren't happy with the quality of posts.
Probably half of the writers fade away during the first year. Maybe that's the price of working with cheaper writers who charge only 3 cents per word. Most of them are students, or they're beginners, who prefer to charge more as they get the experience. I'm ok with that. There are still enough good writers who do stick around.
Since I always have writing assignments awaiting writers, I see no point in limiting the number of writers we board. However, realistically, since this is a time-consuming project for all involved, I try to limit recruitment drives to two weeks at a time. Which means we deal with about 100 candidates, test about 30 and end up with 10-15 new writers.
How often to recruit
I am not sure about the answer to this question yet. I've run recruitment drives four times already over the past couple of years. Two of them were in the past six months, with only three months between them. As my business grows and the rate of publishing posts increases, I estimate that I would need to do this at least on a quarterly basis.
Why not just use a content agency?
I do that as well. I invested at least $15K in content from agencies in 2019. I'm not too keen about it, for several reasons.
Getting the quality I need is harder
Some agencies don't let you communicate with the writer directly. When that happens, you can't establish a relationship of any kind. In my experience, that can affect the ongoing quality and the ability to train a writer to use specific formats.
It's more cumbersome
Even when I can get in touch with the writer directly (for example, when using WriterAccess.com), there's an extra layer between us. Each system has its own demands and protocols and you have to use them properly to get through to your writer.
You have to convert the text into posts
With most services, the writer will only supply you with the text. You then need to start a WordPress post, transfer the text into that post and do the basic formatting. That's something that I prefer for writers to do on their own.
I have tried Content Development Pros and they do actually enter the text into WordPress and format it. However, they won't allow me to be in touch with either the writer or their staff member who enters the text into WordPress. Too often the result is sub-par work – on both fronts.
It's not MY system
I have a great workflow in place. At least, it works for me. It relies on the writers using Clickup and WordPress directly and being available for direct feedback via the Clickup task too. No content agency can provide me with that.
It's cheaper
The bottom line is that no content agency can offer high-quality content at 3 cents per word. To get the same kind of quality, I would need to pay 6-8 cents per word at least. And even then, the quality would be a challenge. Been there, done that. Or rather, still there occasionally, and still dealing with it.
When producing 100,000 words per month, that's the difference between paying $3,000 and paying $8,000. If the $8K would have meant better quality, or an easier system to use, I would consider that. As it is, it doesn't.
So, that's why I now use content agencies only for specific short-term projects. Like the new finance site that I'm launching these days.
So, is this a good system?
In this post, I've shared how I find writers for my niche blogs. Does that mean it would work for you? Maybe – maybe not. Each web publisher and blogger has slightly different preferences, and that's ok.
At this point in time, this system works for me. What I don't like about it is the amount of time I still need to put into this myself. For future rounds, I'm going to try and reduce that time by allocating even more of the work to my VA and editor. We've been working together for a while now, and hopefully, they'll be able to run the operation on their own, coming to me only for specific questions.
If you're reading this, I'd love to get some feedback. Leave me a comment to let me know what you liked about the post and if you have any suggestions for improving this process.