April 2022 Traffic and Revenue Report
The April update, with traffic and revenue stats for four new sites.
Well, there goes my 2022 New Year resolution to publish at least twice a month on Yeys. Only one post last month (the March report).
A lot is going on here, both professionally and personally.
With revenue increasing, we keep investing more into the business – including hiring more team members.
If you want to keep publishing decent content en masse, you need more people – both content creators and managers. Scaling isn't easy and comes with quite a bit of overhead.
On the personal front, we're moving to Illinois next month! One of my sons was accepted to the University of Chicago grad school. We're a close-knit family, so we're going there to be near him.
We just bought a lovely house on 2 acres of forest in the southern suburbs of Chicago, and we're excited about the move – and also swamped!
Speaking of swamps, I will have to say goodbye to my favorite alligators soon.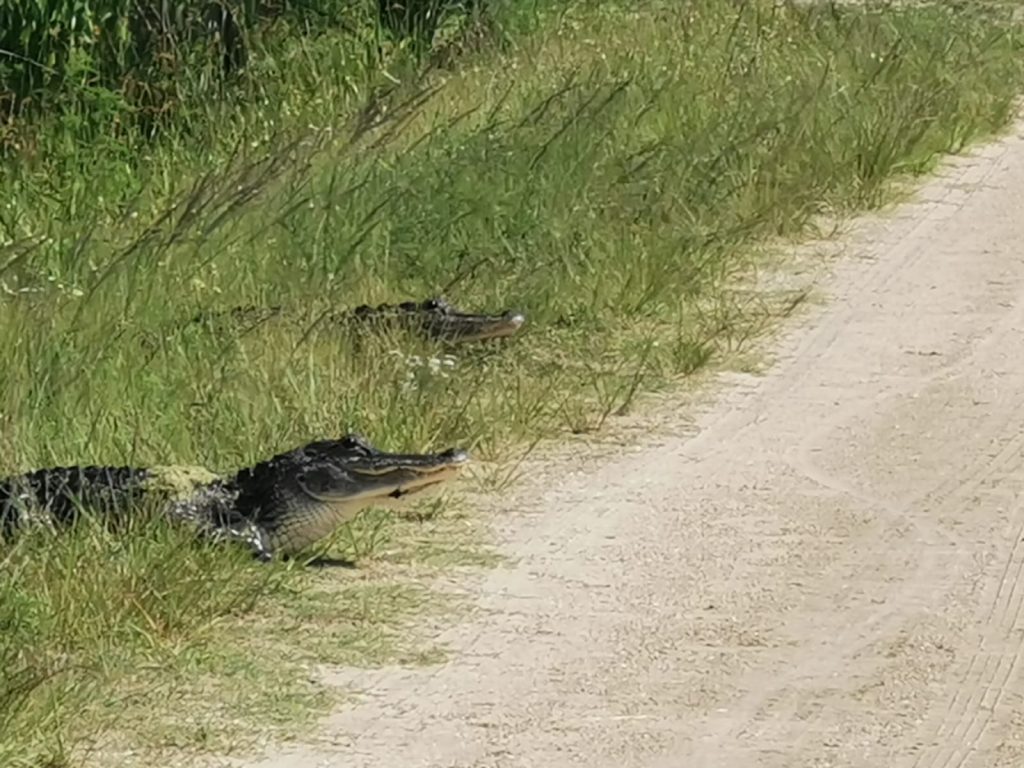 Oh well, I'm sure we'll be back visiting in wintertime!
Now, let's get on with the monthly report.
The April 2022 Monthly Traffic and Revenue Report
A quick recap for those who are new to this blog:
I own a portfolio of more than 20 content sites, monetized mainly with display ads. Today, my business makes more than $150K in monthly revenue (I know! It keeps growing!).
I documented my progress in this blog, including detailed monthly reports covering all my sites. In 2022, I switched to reporting traffic and revenue on four new sites.
You can read the initial report here. That post also includes more information about my web publishing business and an FAQ. Please check it out first if you have any questions.
My system in a nutshell
The usual recap. My system is not very complicated.
Find suitable topics.
Create good content.
Scale by outsourcing, using a good workflow.
Rinse, repeat.
I blogged here about my workflow.
If you want to learn how to find suitable topics and produce the right content, check out the courses on my resources page.
I won't repeat each site's story – only the basic stats. Please refer to the initial report to learn more about a site.
The first report for these sites was back in January 2022, reporting the data from December 2021. I decided to make things shorter and more concise.
As of this month, I'm condensing both traffic and revenue data into one table. I hope that makes it easier to follow. The table includes a couple of new metrics –
Average daily pageviews for the month
Average daily revenue for the month
That should help normalize the data, making it easier to notice trends, regardless of the length of a particular calendar month.
Site #1
Niche: General (the site does have a unifying theme)
The first post was published on April 2, 2021
Number of published posts: 210

Monetization: Display ads + Amazon

The site's traffic is pretty stable, with only a slight increase. It averages at slightly more than 300 pageviews per post – and that's pretty much our network's benchmark.
I'm going to wait for a month or two to see if there's any seasonality. It's hard to tell, with this being a relatively new site. I don't think it will grow much more unless we add more content, but we'll see.
The revenue drop is due to switching ad networks. The site used to be with Adthrive, and we've moved it to Mediavine one week into April.
Both networks are pretty awesome, and we still have sites with Adthrive as well. I just wanted to see if there would be RPM differences between the two networks. So far, RPMs are remarkably similar.
Whenever you move a site to a new network, it takes a few days for the RPM to reach its full potential, so this drop was expected –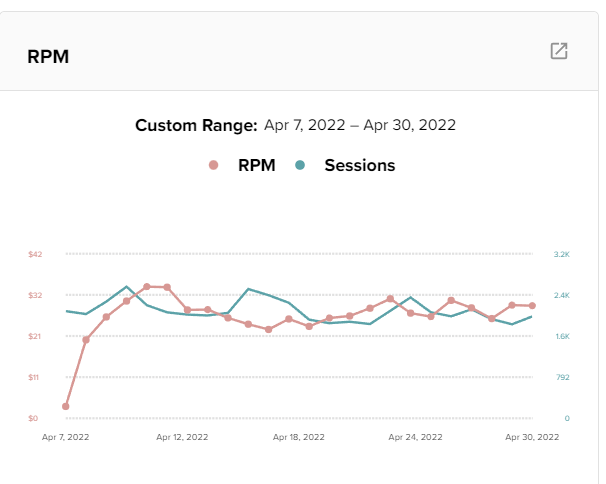 Site #2
Niche: Home & DIY

The first post was published on June 11, 2021

Number of published posts: 226 (I accidentally reported it as 228 in previous reports)
Monetization: Amazon & display ads

This site is doing well. Still growing, and I hope to see more growth over the next couple of months since we still haven't hit the "300 monthly pageviews per post" benchmark. No guarantees, of course.
Site #3
Niche: Pets

The first post was published on May 18, 2021

Number of published posts: 119

Monetization: Amazon

Special circumstances: I created the site on an aged domain that I've had for about 20 years as an in-house experiment. I knew the domain was clean, and all of the incoming links were on topic.

We're seeing some slow growth with site #3, but it's still low figures compared to our other sites. This month, the site will be one year old (although most of the content is younger than that).
At an average of 112 pageviews per post, I don't consider this one of our most successful sites.
We're seeing $25 RPM with this site. That's on the lower end compared to other sites in our portfolio. With that in mind, we're not likely to add more articles any time soon.
I'm hoping to sell the site later this year. It's a fun pet niche, and I think the site would be an excellent match for a pet lover who enjoys writing their content.
Site #4
Niche: Home & DIY

The first post was published on August 23, 2021

Number of published posts: 216

Monetization: Amazon

Last, and also least, is site #4, our late bloomer (or so I hope).
The site seems to be doing a bit better. In April, we finally saw a significant increase in traffic. It's still early days, but considering how the oldest content on the site is only eight months old, I'm still optimistic.
I just checked, and fewer than 50 articles are more than seven months old. I'm going to cut #4 some slack, considering it's still in diapers. Yes, I would like to see it get on its feet faster, but at least it's crawling in the right direction –

In Summary
That is all for this post. I hope to squeeze in one more post this month, but no promises. We may be too busy growing the business, packing, and saying goodbye to alligators.
As always, I'd love to hear from you! What was April like for your business? Did you see an increase in traffic and revenue? Leave me a comment and let me know!