My Goals and Resolutions for 2023 (& the November 2022 Report)
Because life - and business - can sometimes be a walk on the beach!
It's the middle of December, and I'm back in my happy place: Florida. I guess we're now officially winter birds, having left freezing Illinois and returning to the Space Coast to thaw.
Yesterday morning, I walked along the Cape Canaveral beach, which really helped me clear my head a little. I thought I'd share the insights from that walk with you.
[Reminder: my posts get sent out to mailing list subscribers first. I am writing this on Thursday, December 15, but it will only get published on the blog a couple of days later. If you want to get my posts first, subscribe to my newsletter here.]
It's also time for the monthly report. Confession: That part is really boring for me to write. It's not exciting a. because the numbers are hideous and b. because it's a routine task, and I hate those. They don't work well with my ADHD.
Let's start with the fun stuff, move on to the report and wrap up with some exciting news!
My frame of mind before that walk
A week and a half ago, I returned from what you might call a business trip to Europe. While it wasn't related to my web publishing business, it focused on dealing with some boring paperwork. Yes, I got some sightseeing done, and Portugal was beautiful, for sure.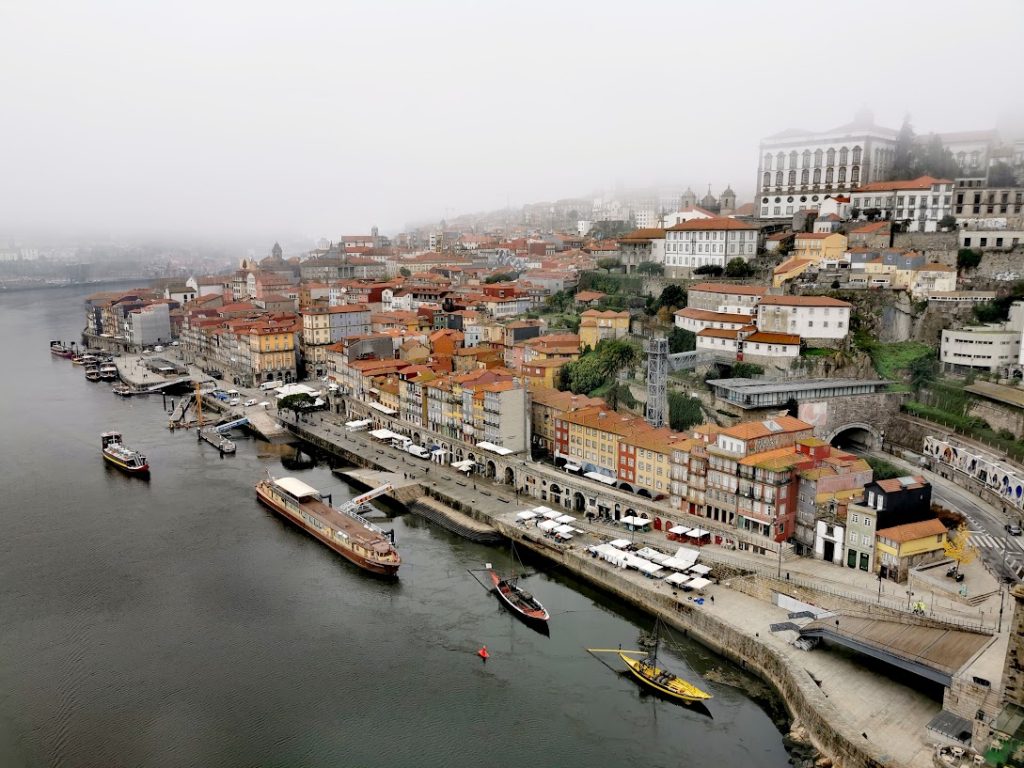 But I was by myself and totally jet lagged half of the time. I struggled to keep on working while away from home. It was good to get back home a week later.
Of course, by then, I was accustomed to European time zones, so had to go through jet lag all over again.
Five days after I landed back in Chicago, just as I was coming out of the jet lag brain fog, we hit the road. We took a long road trip to Florida.
After spending two days driving, we reached a lovely AirBNB here in Cape Canaveral. Right in time for a hectic Tuesday.
On Tuesday, I had no fewer than five Zoom calls. In between, I had to catch up on emails and a long list of tasks waiting for me in Clickup. That long work day ended at 10 PM.
I didn't get much sleep that night, as my brain kept running through the various projects we currently have going on. Too many balls in the air, and I was beginning to feel like I might be dropping some of them.
I hadn't planned on taking this walk on Wednesday morning, but as I opened the front door to savor the pleasant warmth of a Florida morning in December, I just had to step outside.
There were peacocks on the lawn, and I could see a flock of ibises down the street, so I just started walking…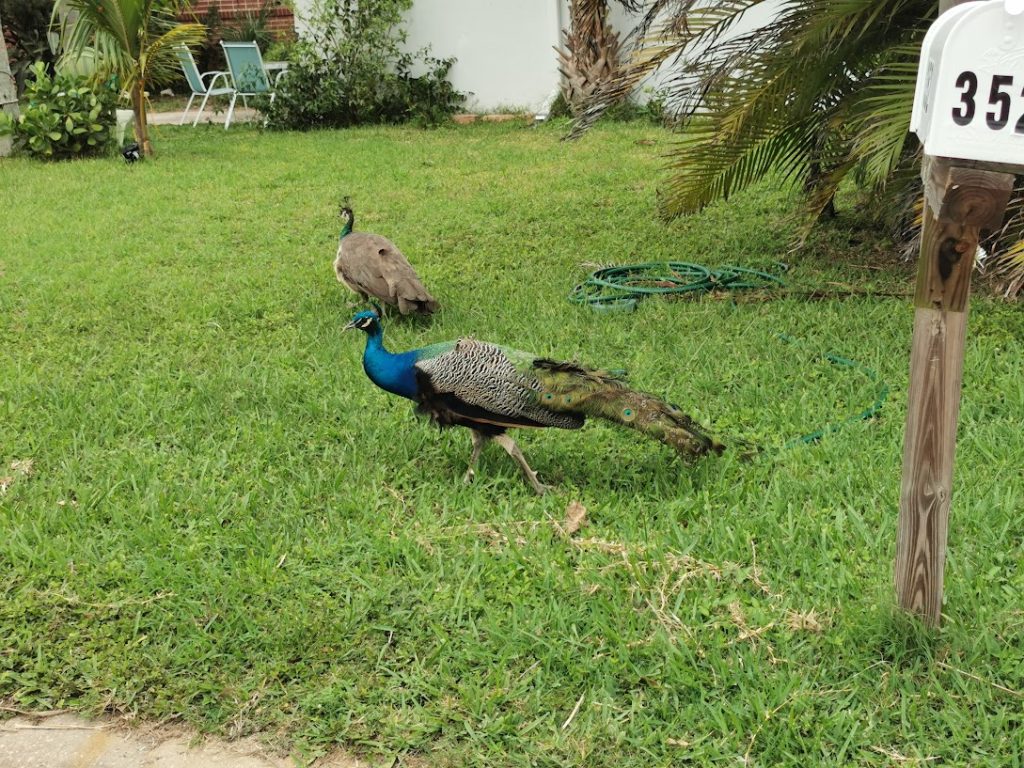 Soon enough, I reached the end of the street and found myself at the ocean's edge. I took off my sandals, grabbed them in my hand, and kept on walking towards the rocket launch pads in the distance.
And yes, the Space Coast is that magical. Peacocks, beaches, and rockets. I love it here.
I am so happy I took that walk. Seeing as I was already walking, I decided to try and think about my business. I tried to figure out why I was feeling so overwhelmed and what to do about that.
I walked all the way to the jetty and back (about three miles in total).
I returned with a clear strategy for 2023 and in a much better mood!
Of course, that strategy wasn't born during that walk. We've been working on these ideas over the last few months. I gained a few insights, but none would be an earth-shattering epiphany. Still, it was so important for me to take that hour to myself to consider everything and re-focus.
In fact, that's the first insight I wanted to share here today.
1. Taking a step back is important
It's way too easy to get swallowed by daily chores and tasks.
Answer this email, take that call, and reply over that Clickup task. Small things – yet not unimportant – gradually take up more and more of your time.
But if you want to take your business to the next level, you must figure out ways to overcome that. Every now and again.
Warning: Corny metaphor ahead.
Walking towards the jetty, I could see the launch pads in the distance. Magnificent structures that literally skyrocket people to the stars (ok, moon and planets, but you get my drift).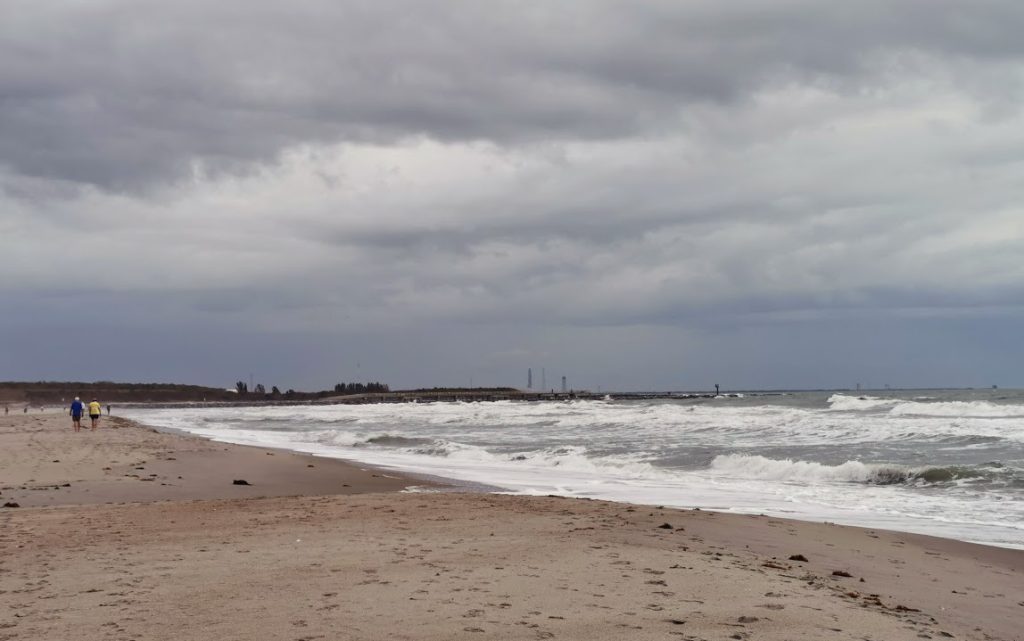 As I kept walking toward them, the launch pads disappeared.
Standing next to the jetty, the trees and the rocks obscured the view of the launch pads. Being closer, I could actually see less of the important stuff.
By the same token, those day-to-day small tasks can easily prevent me from focusing on strategies for skyrocketing our business.
My solutions (and resolutions) –
Carve out time for creating an annual strategy for 2023, including a timeline for each major project. That timeline will include quarterly and monthly goals.
Use our monthly company meetings to assess progress on each one of these projects. This should help with accountability and with making this a team effort.
2. Diversification is our number 1 goal for 2023
I am painfully aware of the fact that our company is a "one-trick pony." I also think that this trick isn't likely to last forever.
That HAS to change in 2023.
We already have plans in place – and some of them are in the process of being executed – to diversify traffic sources.
I hope that the annual plan, with quarterly goals and KPI's, will help us move the process forward.
Strategy requires focus. And we're going to focus on specific sites to implement the above.
During my walk on the beach, I re-grouped my thoughts on that and reminded myself which four websites we wanted to focus on first. And then added a fifth. Because as calming as the ocean waves were, I guess you just can't take the ADHD out of this girl…
3. I need to delegate (even more)
Yes, I currently have multiple employees who help us manage the company. I am grateful for their contribution. We would not be where we are today without them.
The problem isn't them – it's me.
While walking and thinking about strategy, I kept stressing over tasks where I was becoming a bottleneck, preventing various projects from moving forward.
I remembered how the previous day, during those Zoom calls, I kept saying things like –
"When you write the minutes, please create a task for me to email X about Y"
And that happened multiple times, so I now had 4-5 small tasks on my to-do list, each of which would soon take up another chunk of my time. Keeping me away from creating that annual plan, quarterly goals, and timelines.
Not to mention just adding more and more stress, which could lead to eventual burnout.
That's not good.
The only solution to this particular problem is to delegate, delegate, delegate. My team members can do most of this stuff. And whatever they can't do now, I can teach them to do.
After getting back from the beach, one of the first things I did was go over these new Clickup tasks and re-assign them to other team members. Whew!
Adding a new way to delegate
I found a cool new service that allows you to hire an online temporary executive assistant. They have virtual assistants in the US that can do a lot of stuff for you. It's called TimeETC.
I used the service earlier in the year to help me with personal tasks. The assistant helped me find and schedule repair services, doctor appointments, and other personal stuff.
It was a great way for me to make more time during those hectic weeks and months following our move to Chicago. I couldn't believe just how time-consuming it was to be a new homeowner. But fortunately, my executive assistant(s) came to the rescue.
I am about to start using the service again, this time for tasks related to web publishing. I am going on a call with my account manager tomorrow to explain what I need, so she can find the best assistant for my needs.
You can check them out here (aff link, of course!)
So, there you go. I guess you could call these my 2023 resolutions. And I needed them.
And now, to the drudgery that is the monthly report. Honestly, it was challenging enough for my ADHD brain to do these while the numbers looked good. Now that these sites have crashed during recent updates, it's a real pain.
Thankfully, this is the report for November. Only one more to go after this one!
I could have stopped, I guess, but creating these reports was a 2022 resolution I made, and I'm trying to stick to those 😉
My web publishing business: a recap
My husband and I own a portfolio of more than 25 content sites, monetized mostly with display ads. Our web publishing business makes over $180K in monthly revenue.
I documented our progress in this blog, including detailed monthly reports covering all our sites. In 2022, I switched to reporting traffic and revenue on four new sites.
You can read the initial report here. That post includes more information about our web publishing business and an FAQ. Please check it out first if you have any questions.
Our system, in a nutshell
We have a simple system –
Find suitable topics.
Create good content.
Scale by using effective SOPs, workflows, and routines.
I blogged here about the workflow.
If you want to learn how to find suitable topics and produce the right content, check out the courses on my resources page.
I won't repeat each site's story – only the basic stats. Please refer to the initial report to learn more about each site.
The November 2022 Report
If you've been following my reports, then you already know that the four sites were all hit to some extent by Google updates in September and again in October.
Traffic only went down in the third week of October, so the magnitude of the damage is finally revealed in the November reports.
There's no way around it – these sites crashed.
Site #1
Niche: General (the site does have a unifying theme)
The first post was published on April 2, 2021
Number of published posts: 235
Monetization: Display ads + Amazon

Yup.
When you compare August to November, that's a decrease of around 80%.
Site #2
Niche: Home & DIY
The first post was published on June 11, 2021
Number of published posts: 239
Monetization: Amazon & display ads

Slightly milder drop, but only compared to Site #1. This site took a hit of more than 60% in traffic and revenue. I think it qualifies as a crashed site?
Site #3
Niche: Pets
The first post was published on May 18, 2021
Number of published posts: 119
Monetization: Amazon
Special circumstances: I created the site on an aged domain I've had for about 20 years as an in-house experiment. I knew the domain was clean, and all incoming links were on topic.

This site tanked. To the point where the revenue per post is rounded to zero.
It never took off and was always a problem child, but ouch, a decrease of more than 90% in traffic and down to almost zero dollars per post. That hurts, Google.
I actually have an interesting plan in mind for this site. Essentially, it is taking it to social traffic altogether (the topic would work well for that). However, it's not one of our four (ok, five) sites to push during 2023. I'll let it rest in peace until we have more time to deal with it.
Site #4
Niche: Home & DIY
The first post was published on August 23, 2021
Number of published posts: 214
Monetization: Amazon

I guess it could have been worse for site #4, huh?
We saw a decline of "only" around 40%. However, considering it never had time to really pull its weight, it's a sad picture.
My thoughts at this point
I consider site #3 a failed site at this point. But not the others.
Here's why.
Sites #1 and #2 have already made more than $20,000 each (some revenue was generated in 2021). They are already turning a profit.
Whatever small amount of additional revenue they keep bringing in every month – that's gravy.
Site #4 hasn't turned a profit yet, but I think the potential is there. It's a solid site in a good niche. Hopefully, it will keep generating a passive income to cover the cost and make some profit. Eventually.
Site #3 is a flop, IMHO. It started out as an experiment, and the experiment failed. That's fine. This is what happens when you experiment. As I said, I do have an interesting idea to make something of it yet, so who knows? Maybe another experiment will be conducted on its dead corpse, and we'll have a Frankenstein site someday!
What's next?
I can see three options here –
1. Sell the sites
Selling the sites could help generate some more cash. Who knows, maybe we could break even with sites #3 and #4?
I would consider selling these sites for X3 annual revenue based on the entire revenue over the past year. But only if these were super fast, hassle-free sales. Not likely to happen.
2. Give the sites more TLC
We have too many websites right now for me to take good care of them. I focus on the big sites, and the smaller sites suffer.
Had these been my only sites, I would have tried to turn the tide somehow. I could check to see what types of posts were hit and what type still works and then try to create more content in the right direction.
I could have also tried to bolster them with social media traffic.
I can think of more ideas.
These ideas would take time and attention that I don't have right now. My team doesn't either. We're all busy working on the larger sites – which is the right thing to do.
One way around that could be to bring in more team members. Possibly assign dedicated "site operators" to these sites, and have them dig in to see what can be done.
However, getting this done would also require my time and attention. I can't do that for these sites. Not right now.
(Please, do not contact me offering to become a site operator. Also, I do not hire anyone through Yeys. Ever. So please don't write to me to offer your services. Not even for free. If I have time, I may politely decline. If you haven't heard back from me, there's no need to keep on writing).
3. Wait and see
Who knows. Maybe Google will change its mind in the future. There's a new update rolling out this week that's supposed to penalize link building. I don't have high hopes that Google can detect link-building, but who knows?
The point is these sites may still bounce back.
Meanwhile, they cost me nothing to keep and keep generating a small amount of revenue every month.
For now, I'm going to pick option #3 simply because I don't have time to deal with selling sites or with finding new people to take better care of them.
Wrapping up with some news
I probably won't have time to add updates here in the coming two weeks, but you can expect more Yeys stuff coming in 2023! Including a YouTube channel that you can already subscribe to if you like! Nothing to see there yet, but I'm gathering my courage to start recording stuff as soon as we get back home in January.
We're also working on a course. An actual course this time, not a mini course like the content spreadsheet one.
The new course will cover business principles that helped me scale my business to $180K a month (yes, that still happened in November!)
It's a lot of work, but fortunately, I have my awesome COO, Adi Vaxman from Sheba Consulting, working with me to create the course content.
And I'm not just saying she's awesome because she sent me a box of Godiva chocolates today 😉 Her expertise and skills were and are a huge factor in our company's success.
That's all coming soon!
Meanwhile, have a wonderful Holiday Season wherever you are! See you in 2023 for another exciting year of web publishing!